AID is proud to support the work of Dr. Daniela Kroshinsky, MD, MPH, FAAD. Dr. Kroshinsky, through The Magic Wand Initiative, is the recipient of a $50,000 grant from AID to support her development of a diagnostic tool to identify true cases of cellulitis.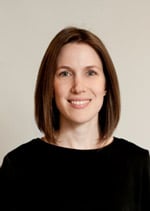 Through her work on the inpatient dermatology service, Dr. Kroshinsky recognized that a significant number of patients hospitalized and treated for suspected cellulitis actually had a mimicking condition known as pseudocellulitis. Correct diagnosis of this condition in an inpatient setting could diminish unnecessary patient admissions, medication usage and hospital complications. Her research focuses on defining the extent and nature of this international and costly problem and how best to use dermatologists to address this important issue. Her Magic Wand project involves identifying and validating reliable testing modalities to establish an objective "gold standard" diagnostic tool for cellulitis.
Daniela Kroshinsky, MD, MPH, FAAD Dr. Kroshinsky is an attending physician in dermatology at the Massachusetts General Hospital and Mass General Hospital for Children where she serves as the Director of Pediatric Dermatology and Director of Inpatient Dermatology, Education and Research.
Dr. Kroshinsky is a member of several local and national dermatologic societies. Currently, she is on the editorial boards for a number of professional journals including the Journal of the American Academy of Dermatology, Archives of Dermatology, Dermatologic Surgery and Pediatric Dermatology. She has received multiple awards, including the Women's Dermatologic Society Mentorship Award, Medical Dermatology Society Mentorship Award, Dermatology Foundation Medical Dermatology Career Development Award, Massachusetts General Hospital for Children Family Centered Care Award, Massachusetts General Hospital Stanley Wyman Teaching Award, Massachusetts General Hospital Medicine Pediatrics Residency Program Mentorship Award, American Society for Laser Medicine & Surgery Best Overall Clinical Research Award, Harvard Combined Residency Program in Dermatology Teaching Award, Massachusetts General Hospital Clinical Research Day Dermatology Award, Dermatology Foundation Career Development Award, and SUNY Downstate Resident Teaching Award. She is the co-author of many medical publications, posters and abstracts and has been invited to speak nationally and internationally. In addition to patient education and outreach, Dr. Kroshinsky is very involved in the education of both residents and medical students.
She graduated summa cum laude from Northwestern University Honors Program in Medical Education, receiving her medical degree from Northwestern University School of Medicine as a member of the Alpha Omega Alpha Honor Society. She completed her internship at Yale-New Haven Hospital and residency training at SUNY Downstate Medical Center where she served as Chief Resident.