READ FULL ARTICLE | Dermatology Times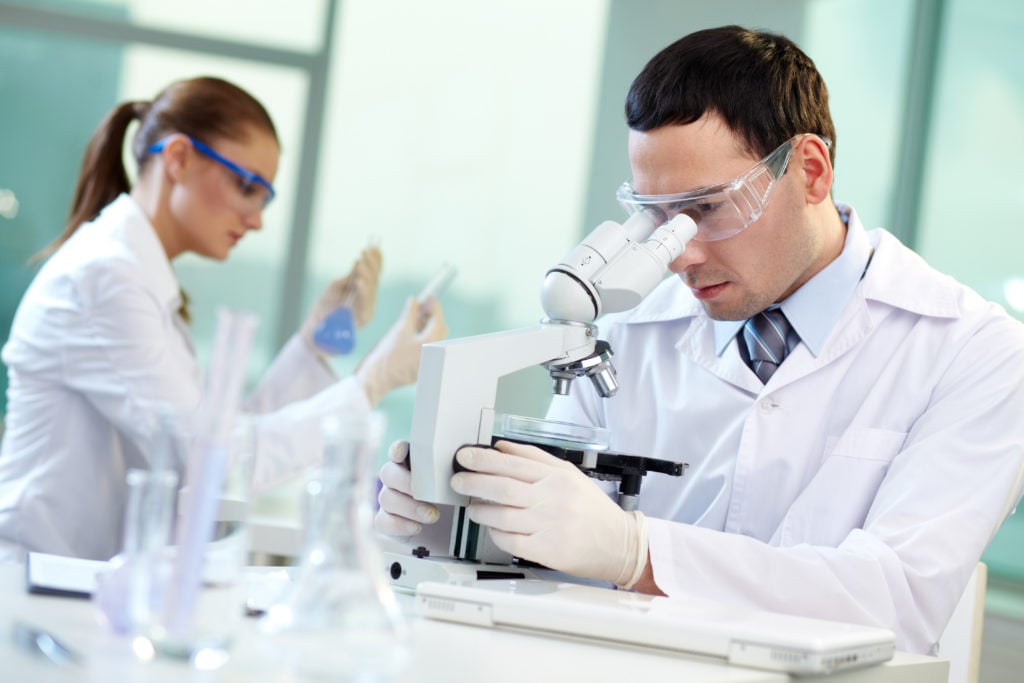 By Steve Xu M.D., FAAD
One of the key considerations for a new innovation centers on intellectual property (IP). This is the first part of a two-part mini-series on IP with an initial focus on technology transfer
A big underappreciated question is who actually owns the IP. For innovators that are sole proprietors — you own any intellectual property along with your co-inventors (if any). The answer is rarely that simple. Inventors employed by a larger institution often have a duty to assign ownership back to the employer (e.g. a university). Thus, technology transfer must occur with clear documentation of transfer of ownership or control from one party to the commercializing entity. In this month's column, we will discuss the scintillating technology transfer process.
For those of you working on an innovation and employed in a non-university setting, check your employment agreement first. Sometimes these agreements are favorable to you as the inventor—for instance, there are employer agreements that explicitly state that you own your invention completely if you develop your invention on your free time (nights and weekends), without the use of your employer's resources or equipment. In the most relaxed agreements, there are no further stipulations. Often, employer agreements have an additional stipulation that inventions relevant to your scope of work (e.g. dermatology) are owned by the employer. For example, if you're a dermatologist and you've invented a great new garden hose — you're still in the clear. But, if your invention is a medical device, drug, or diagnostic in dermatology then you may be required to assign ownership of the patent to your employer. In many instances, you can also be proactive, especially if the language in your employer IP agreement is unclear. You can then reach out to your employer's legal department and explain that on your free time you are working on an innovation and that it does not affect or impact your work performance. In these cases, you can ask for them to release or relinquish their rights to what you are working on. This may seem like a "big ask;" however, in truth, it is something that most employers would be happy to clarify or even release their right to. The earlier you do it the better, as the invention is harder to value at the earliest stages. Let's assume that you've come up with a great medical device idea for acne and your employer's IP agreement indicates you are required to assign the invention to your employer since the invention is within the scope of your work duties. In this case, you have several options. The best way to maximize your ownership and flexibility is for you to ask your employer to assign the patent back to you completely (e.g. relinquish rights)—this is an option when your employer decides that the cost of preparing a patent, which can easily cost $10,000 USDs or more, is not a worthwhile investment. If your employer decides to proceed in investing in a patent filing, then you will have to go through a licensing negotiation directly with your employer.
For academia-based innovators, universities also have employment agreements that may grant you sole ownership rights of inventions conceived and developed without university resources and outside of your work duties. Again, check the language of your agreement. Your first point of contact will be your university's designated technology transfer office.
Being in an academic center, I have always believed fully that my university's technology transfer office is one of my strongest allies. The university has an interest in ensuring that IP being developed by their faculty is adequately protected (e.g. by a well-written patent) and thus has the opportunity to return monetary value
---
Dr Xu is a member of Advancing Innovation in Dermatology, Inc., a registered 501(c)(3) organization designated as a public charity in the United States. He derives no direct financial benefit from his membership.
---
Historical Reference
The University Technology Office was spawned after the 1980 passage of the Bayh-Dole Act. Prior to the Bayh-Dole act, all inventions patented as the result of government-sponsored research were assigned to the federal government—this lead to tens of thousands of patents owned by the federal government that were not being licensed or commercialized. Neither the university nor the faculty inventor had a real incentive to pursue further commercialization. The new Act essentially transferred ownership of inventions from federally sponsored research back to the entity conducting the research—typically a not-for-profit university. The federal government only retained a license to the invention. This spawned a new era of technology transfer offices in universities where now there was direct financial value to the IP. Proper stewardship of this IP could then translate to hundreds of millions of recurring yearly revenue from royalties and payments — as in the case of new drugs. This has direct implications for academia based innovators. ƒ
READ FULL ARTICLE | Dermatology Times