READ FULL ARTICLE | Pharma VOICE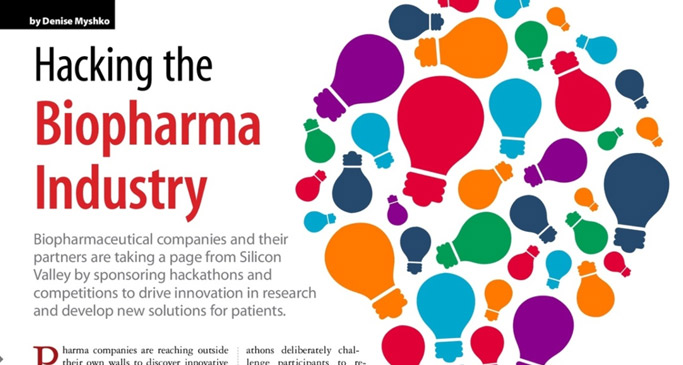 Biopharmaceutical companies and their partners are taking a page from Silicon Valley by sponsoring hackathons and competitions to drive innovation in research and develop new solutions for patients.
Pharma companies are reaching outside their own walls to discover innovative new ways to improve the R&D process. And they are employing some of the same methods as tech companies to find and fund transformation: hackathons and innovation contests.
In this context, hacking means coming up with rapid, clever, and unexpected solutions. Hackathons provide an opportunity for creative thinking and access to ideas and expertise. These design contests allow for partnerships with academia, entrepreneurs, companies — really, anyone who wants to help solve problems in healthcare.
A number of pharmaceutical companies — large and small — have developed competition programs to encourage the development of new technologies and bring new expertise to the table. Astellas, LEO Pharma, Johnson & Johnson, Mylan, Novo Nordisk, and Sandoz are just a few of the companies that have developed hackathon programs to bring together a variety of specialists to work intensively on solving particular problems.
"We all recognize innovation is occurring everywhere," says Erika Kula, director, sourcing innovation, JLABS. "Companies can't operate within their specific silos and expect to be able to identify the top technologies available. Companies have to communicate with entrepreneurs and innovators, and one way to excite the community is through crowd-sourced innovation."
---
READ FULL ARTICLE | Pharma VOICE