READ FULL ARTICLE | Dermatology Times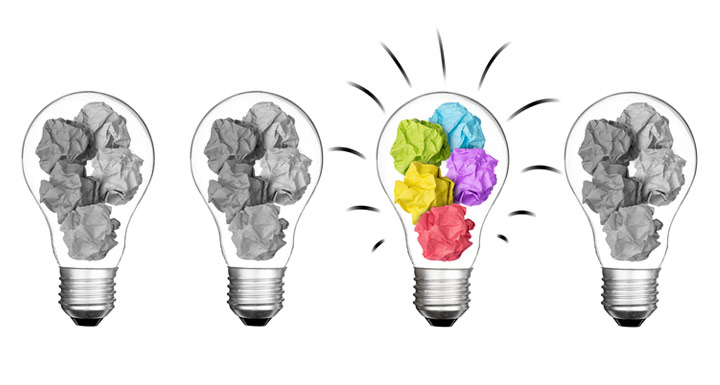 By Steve Xu M.D., FAADAdam Raff, M.D., Ph.D.Alex Costa, M.Sc.Laura Duerksen, M.B.A.
Hackathons are sprint-like events that bring together teams of people from different fields to brainstorm new technology solutions.
In recent years, dermatology has seen significant advancements in understanding and treatment for many skin diseases. Despite these successes, challenges remain for a wide range of actors (e.g. pharma, academic institutions, clinicians, researchers) who struggle to implement collaborative and creative ideation practices and processes that continuously support and nurture innovation.
In many cases, this is the result of a risk-averse mindset that tends to plague organizations and prevent teams from pursuing projects with the potential to disrupt inefficiencies and deficiencies in the status-quo that could drastically improve care for patients.
In the last decade, hackathons have emerged as a popular and productive method to explore out-of-the-box ideas that solve difficult problems. Hackathons are sprint-like events that bring together teams of people from different fields, typically over a three-day period, to brainstorm and design new technology solutions. Originally conceptualized among groups of computer programmers, hackathons have made their way into the medical field.
MIT Hacking Medicine is a student-run group that first brought hackathons to healthcare in 2009. Already, we've seen a number of high impact companies, such as PillPack, born out of this group's hackathons. Hackathons are also a great way for clinicians, including dermatologists, to engage with others who need their domain expertise. Dermatologists get to work with individuals with completely different toolsets in software, engineering, product development, etc. Often, patients are involved in the hacking process as mentors and participants.
Not all hackathons are created equal, and we believe that medical hackathons require a very different approach than the traditional tech-focused initiatives. Hacking Medicine Institute (HMi), an organization founded in 2011 out of MIT, is currently the most influential group working to tackle medical hackathons. In 2018, Advancing Innovation in Dermatology (AID), LEO Science & Tech Hub and Hacking Medicine Institute formed a partnership to establish one of the first ever dermatology-focused hackathons. Hacking Dermatology was designed with a distinct and refined focus on the dermatology industry and diseases of the skin.
Now entering its second year, Hacking Dermatology (September 13 – 15, 2019, Boston) is using a specialized framework and methodology to support the discovery and development of transformative solutions for some of dermatology's most pressing challenges. This article is a call to action for dermatologists to directly get involved.
PRE-HACK:
Setting the stage for success
A central goal of Hacking Dermatology is to build a community of people interested in collaborating to improve the current standards of care for patients with skin disease. The "Frame" or "Pre-Hack" is used to organize the process and align a talented group of stakeholders and participants. Contributing physicians, scientists and business leaders from AID, LEO, and HMi serve as the foundation, and other experts and patients are invited to contribute ideas at this stage. This group comes together at the outset to determine problems worth solving in dermatology based on their expertise and current industry trends.
The "pain points" they identify then evolve into challenge prompts that are introduced to the contestants. In 2018, the challenge statements covered a broad range of topics, including the use of AI in dermatology, measurement and evaluation of chronic diseases, gaps in diagnosis and treatment, treatment costs, and topical delivery of medication.
For example, one statement asked, "How can precision medicine principles and data be applied to help clinicians and researchers better understand chronic skin conditions to detect flares?" In 2019, this process was opened to a wider audience by crowd-sourcing ideas for consideration through online submissions. The results are now on the Hacking Dermatology website.
In addition to establishing expert oversight, the Pre-Hack is also important for securing a promising group of hackers. The key for any successful hackathon is diversity. Participants with backgrounds in computer science, engineering and business are often able to offer a fresh perspective and creative approach that may not yet have been considered. On the other hand, doctors, scientists and patients who have spent years immersed in the issues at hand provide knowledge necessary to steer focus toward the most important facts and details of each skin condition. From experience, the best ideas from the 1st Hacking Dermatology event came from teams with clinical experts.
THE HACK:
Fostering a productive environment through mentorship
Once participants and challenge prompts are finalized, the official event is ready to take place. Like most hackathons, Hacking Dermatology brings the teams together over the course of a weekend, where they begin to formulate and develop solution driven projects in response to the challenge areas. What separates Hacking Dermatology is an enhanced commitment to mentorship. Informational presentations and speeches are given to set the stage and a sound support system is in place early on. Each team is paired with mentors who are available around the clock to provide important insights and evaluate new ideas.
At the end of day three, each team presents a proposal to a panel of judges and five winners are announced and awarded seed funding. For many hackathons, this point marks the end of the road. But the reality is that meaningful healthcare solutions take time to develop. With this notion in mind, Hacking Dermatology was designed to include a unique post-hack support process to drive ideas through to completion.
INCUBATION:
Moving from idea to business proposal
After the three-day hackathon, the focus shifts toward testing and refining ideas. The five winning teams have the next three months to polish their initial presentations and develop serious business proposals. Mentors continue their involvement and act as extended team members. Each team is also given access to HMi's network of professional services and innovation experts as they prepare for the next round of evaluation.
EXTENDED INCUBATION:
Identifying true promise
After a second round of presentations, the top three business proposals are chosen, and an extended incubation period begins through HMi. These three teams are given additional funding, mentorship and access to scientific and start-up resources. Access to these resources is invaluable and can accelerate research and development in meaningful ways. In addition, each team is required to update HMi with frequent progress reports to ensure that they maintain momentum and achieve goals. It becomes an intense collaborative effort to fine-tune and form a start-up company with true market value. Read about last year's exciting winners here.
GO-TO-MARKET:
Turning ideas into assets and great teams
Hacking Dermatology differentiates itself from other hackathons through a specialized approach, access to industry leaders, and a heightened focus on guiding new ideas to market. Progress is driven by innovation and true innovation is a collaborative effort. Hackathons offer a platform to set defined goals and build a skilled network focused on achieving those goals. Awareness of initiatives like Hacking Dermatology is important as the field works to prioritize innovation in order to discover the next groundbreaking solutions for patients. It's also a great, actionable way for practicing dermatologists to get involved in innovation where the clinical expertise is so exceptionally valued.
---
READ FULL ARTICLE | Dermatology Times